About Us
MISSION
To put Christian principles into practice through programs that build healthy spirit, mind and body for all.
VISION AND CAUSE
At the Y, strengthening community is our cause. We believe that positive, lasting personal and social change can only come about when we all work together to invest in our kids, our health, and our neighbors.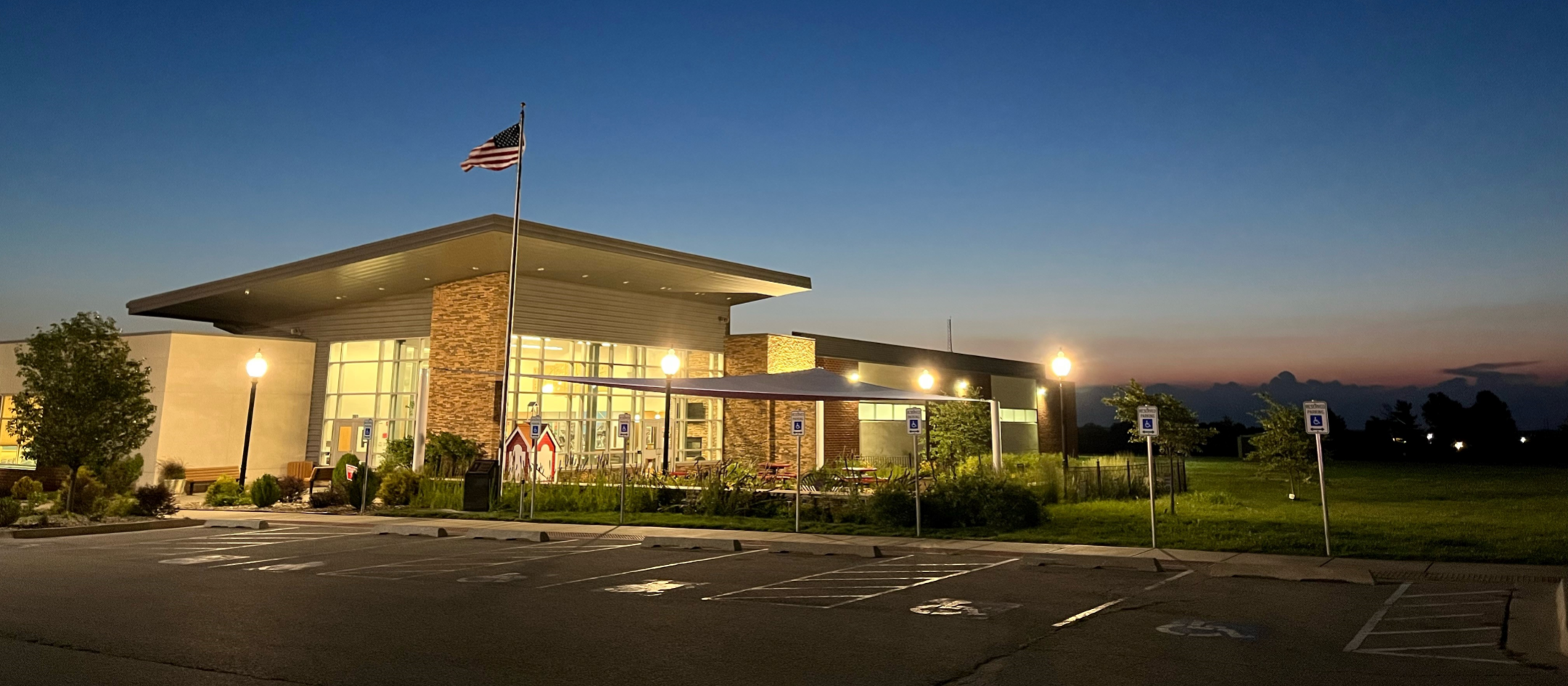 YMCA OF ST. JOSEPH HISTORY
The YMCA of St. Joseph has a history of over 140 years of service as a well-known human care organization in the St. Joseph area and a long-standing Partner Agency of the United Way of St. Joseph.
The YMCA began organizing in 1882. The first YMCA building was built in 1887 at 7th and Felix Streets for $60,000. After 25 years at that location, another YMCA was built for a cost of $200,000 at 10th and Faraon Streets.
In 1924, N. S. Hillyard gave 22 acres of land near Garrettsburg, Missouri to the YMCA for a campsite for youth. Before that camp had been held at Bean Lake and Camp Brinton.
In 1926, a South Branch, Wesley Staff Office was in place for several years.
In 1930, the Messanie Branch was organized and located at 17th and Messanie. It operated until desegregation in 1956 and integrated with the Central YMCA.
In 1951 and 1956 and $575,000 later, capital campaigns allowed for refurbishing and then making further updates to the location at 10th and Faraon.
In 1978, after two capital campaigns, the downtown building opened at 315 South 6th Street. Y's Kids World began at Missouri Western State College (now University) in 1989, with 69 children enrolled for the Fall Semester. Still operating today, we are state-licensed for 30 children.
In 2009, the YMCA Board approved the YMCA to begin the capital campaign process. The non-binding Memorandum of Understanding (MOU) between the County, City, and the YMCA was approved in September 2010 by the St. Joseph City Council. The lease agreement with the County was signed in December 2010 and the "Building Dreams-Growing Lives" Capital Campaign was launched in January 2011. At its conclusion, that campaign accomplished over 4 million dollars.
In 2014, the Campus Family YMCA opened at 3601 North Village Drive. In 2015, the Jumpin' Jungle All-Access Playground was opened by Progressive Community Services, Inc., on the St. Joseph Community Campus. In 2016, United Way Success by Six installed an interactive Play Path next to the playground.
In 2017, Live With a Purpose, LLC, opened the Purpose Garden and Free Little Library at the Campus Family Y in honor of Erin Hook.
Amidst changes in the community, in 2017, a new strategic plan explored the need for multiple facilities and duplicate programs in the community. The plan groundwork considered all the facets of the YMCA's programs, facilities, and services.
Changes in the landscape of childcare for the YMCA caused reevaluation based on community needs. The YMCA sold the Explorers Child Care property to Community Action Partnership to better serve the community through CAP's Head Start program, supporting the community effort to direct more children to early child care education.
Also in 2017, after a multi-year partnership at Oak Grove Elementary School, additional space was needed to serve school district preschoolers. In 2018, the YMCA Early Learning Center with the help of St. Joseph School District Foundation, Mosaic Life Care, and the United Way, moved to the Enright Family Resource Center and operated until May of 2019.
In 2019, additional work by Y Staff, the Board of Directors and consultants explored serving the community with two facilities and a camp. A decision to reduce the number of facilities was discussed.
In 2020, as COVID-19 further impacted the operational model of the YMCA, the Downtown YMCA closed on October 1. Camp Marvin Hillyard discontinued services.
Currently, the YMCA is focusing on a Y's Without Walls concept, by providing families with before and after school childcare, serving 11 schools. In 2021, a partnership began with the Salvation Army to offer youth basketball.
The Campus Family YMCA facility is open to all regardless of the ability to pay. It provides use of a wellness center 24 hours a day, community-acclaimed group exercise classes and a variety of other health and wellness services. The Jumpin' Jungle Playground and United Way Play Path serve thousands of families each year.

SOURCES:
History of Buchanan County, Volume II, 1986
YMCA of St. Joseph, Missouri History Files
Staff
Tammy Killin, Chief Executive Officer
Heidi Hirter, Director of Operations
Julie Ryan, Director of Finance
Ronica Vigliaturo, Director of Child Care
Tyler Coder, Program Director
Volunteer Board
YMCAS ARE VOLUNTEER-LED AND COMMUNITY DRIVEN. THERE IS NO BETTER EXAMPLE OF SOCIAL RESPONSIBILITY THAN INDIVIDUALS GIVING THEIR TIME, TALENT AND TREASURE FOR GREATER GOOD. THE BOARD OF DIRECTORS ARE RESPONSIBLE FOR THE GOVERNANCE OF THE LOCAL Y, IN ACCORDANCE TO THE MISSION, VISION AND VALUES.
Ron Hook, Board Chair
Blake Roth, Vice President
Joella Mehrhof, Secretary
Mike Holden, Treasurer
Todd Meierhoffer, Senior Member At Large
Paul Bainter
Dakotah Bass
Ryan Buchmueller
Maria Burnham
Tim Franken
Scott Tucker
Tara Wells