YMCA and KC Chiefs Flag Football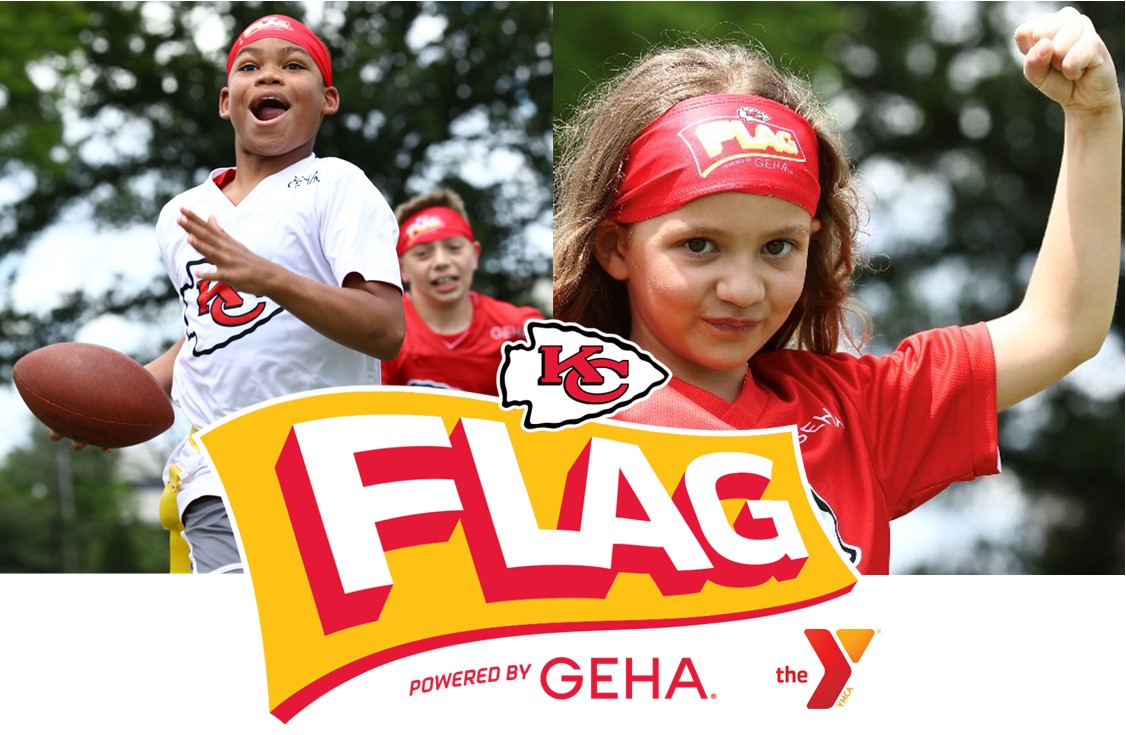 In Youth Flag Football, the focus is on teamwork in a positive and structured environment. Children learn how to throw, catch, run routes and other aspects of the game that will keep them active and develop skills such as hand-eye coordination. In addition, children will have an opportunity to develop leadership skills and build self-esteem as they learn.
The Y's youth flag football program is now sponsored by the Kansas City Chiefs. 
Flag football participants receive exclusive Chiefs jerseys and medals, as well as access to Chiefs football camps, weekly surprises, and appearances by KC Wolf and the Chiefs Cheerleaders.
Registration: Now until August 14
Season: August 28 - October 2
Ages: 5-12 years
Practice/Game Days: Weekly practices & Games on Saturdays
Location: Campus YMCA, 3601 N. Village Dr.
Program Fee: YMCA Member - $50, Community Participant - $80
Kansas City Chiefs and YMCA Flag Football Registration Form
Kansas City Chiefs and YMCA Flag Football Flyer