Better Balance--FREE TO YMCA MEMBERS!
Older adults and those with chronic health conditions often feel they must accept impaired balance and limited mobility—this is not true. You can build strength, improve balance and gain confidence in your mobility through Moving For Better Balance. This evidence-based, instructor-led group program is designed to help you improve your strength, balance, flexibility and mobility through slow, therapeutic movements based on Tai Chi.
Better Balance works to improve overall physical health, which leads to better functioning in daily activities. Participation in the program may also result in better mental health, reduced stress, improved memory and cognition, and increased self-esteem.
Call the YMCA Welcome Center at 816-671-9622 for more information.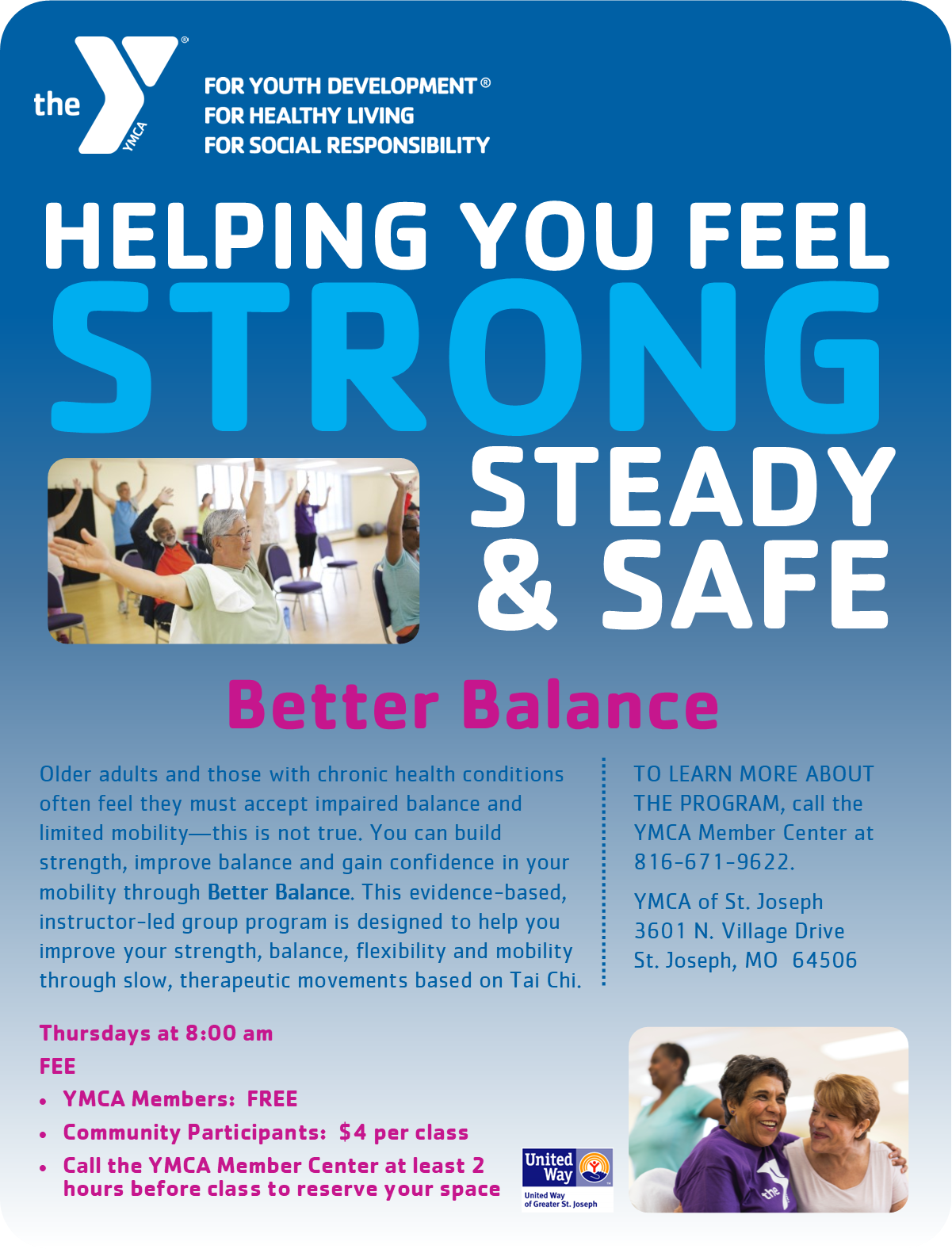 Printable Better Balance Flyer